Veteran Benefits for Spouses
Does the U.S. Department of Veterans Affairs (VA) recognize all forms of marriage?
Traditional, covenant, and common law marriages are recognized by the VA if the marriage is lawful in the state where the couple married.
Common law marriages are not legally recognized in all states. The states that do recognize these marriages have their own requirements to meet the common law marriage standard. See the National Conference of State Legislatures' information on Common Law Marriage by State.
What paperwork do I need to show the VA to get benefits for my spouse?
Generally, the VA accepts the word of the service member when they claim to be married. If the VA questions if the marriage is valid, they may ask for proof that the service member is married. A marriage certificate is an example of evidence that may be requested.
For questions on filling out VA benefit applications, call the VA at (800) 827-1000.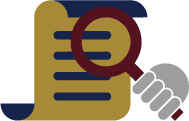 Do I have to provide evidence of my marriage every time I apply for a benefit?
The military 
consider
s
 domestic abuse and domestic violence 
to be 
two different things.
If a service member has already provided paperwork proving their marital status, the VA likely does not need proof for a different benefit application. When a service member's marital status changes (example: divorce, separation), the VA may ask for paperwork showing the legal status change.
What VA benefits may my spouse recieve?
The VA offers a variety of benefit programs for spouses, dependents, survivors, and caregivers. Benefit programs are available for health care, education, employment, home loans, life insurance, burials, pensions, and more. A complete list may be found on VA.gov's Family Member Benefit page.