Military License Plates Available in Arizona
What are service-related license plates?
Service members and their loved ones in Arizona have the option to personalize their motorized vehicle license plate and at the same time support a cause they believe in.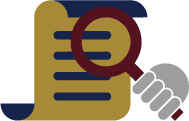 Through the Arizona's Motor Vehicle Division (MVD) personalized/specialty license plate program, Arizonans can pay a fee to receive a specialty license plate, such as a service-related license plate.
Who can get a service-related license plate?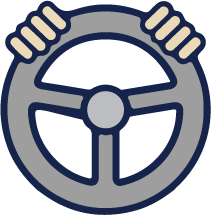 These service-related license plates are intended for veterans, current service members, and their relatives. Some service-related license plates require an application with proof that the person served in the armed forces.
For those who are not veterans or service members but still want to show their support for the military, they may pay for a Military Support/Freedom license plate.
How do I apply to get a service-related license plate?
There are two ways to request a service-related license plate. The first way is online through the Arizona Motor Vehicle Division (MVD) - AZMVDNOW.gov. The second way is by visiting a local MVD department. Both methods require paperwork to be submitted and some license plates have strict requirements.
License plates may be purchased online through AZMVDNow, the authorized service website for the Arizona Department of Transportation. On this site a user may create an account by providing either their driver license or ID card number, birthdate, and last 4 digits of their Social Security Number. The website has a section that allows the user to browse and select a license plate of their choosing. 
AZMVDNow has images of all available license plates, including their requirements, online. 
For service-related license plates that have eligibility requirements, what documentation is needed?
Veterans or service members who have applied for a Veteran Designation on their Arizona Driver's License or who have applied to a waiver or exemption pertaining to their car registration in Arizona, should have proof of their status in the system. When this is the case, they should be able to apply via AZMVDNOW for their chosen service-related license plate. Their account on AZMVDNOW should recognize their status and allow them to proceed with purchase.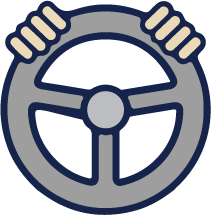 For veterans or service members who have NOT submitted documentation of their status, they should submit one of the following documents, in-person, at a MVD location to prove status:
Active-duty military identification card;

 

American Legion card;

 

Certificate of Honorable Discharge;

 

Disabled American Veteran card;

 

Form DD214, 215, 2 (Retired), 2 (Reserve), or DD217 (originals or copies);

 

Inactive duty card

;

,

 

Military Officers of America card, 
Military Order of the Purple Heart

;

;

 

Statement of Honorable Service from the Department of Veteran Affairs or Arizona Department of Veteran's Services;

 

Veterans Administration Medical card;

 

Veterans of Foreign Wars card; or

 

Vietnam Veterans of America card.
Is there a fee for the license plates?
License plates have an application fee of $25, which $17 of the fee goes to a charity or organization related to the cause of the license plate. Additionally, there is a $25 renewal fee each year.