Domestic Violence and the Military
Everyone should feel safe in their own home. There are different options for victims of domestic violence when they or their abuser is a member of the United States armed forces. Explore information on military resources and considerations for domestic abuse/violence victims. 
In the military, what is the difference between domestic abuse and domestic violence?
The military
consider
s
domestic abuse and domestic violence
to be
two different things.
Domestic Abuse
Any form of relationship violence, including physical, emotional, sexual, and financial harm. Also included are spousal
neglect, if
a spouse is not able to take care of themselves.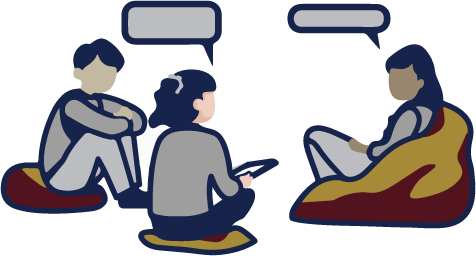 Domestic Violence
A criminal offense under the
Uniform Code of Military Justice.
According to the Uniform Code, domestic violence
occurs when one or both of the following take place against a current or former spouse or intimate partner:

There is a violation of a lawful order, (Example: a military or civilian order of protection),

The act involved the threat, attempt, or use of force or violence.
What is a Military Order of Protection?
A 
M
ilitary
Protective Order
(MPO) is a tool used by military command to keep
victims of domestic abuse and their
children safe.
A person does not have to be in the
military to request an MPO.
MPOs are only enforceable at the military base where the request for an MPO was made.
Do I qualify for a Military Order of Protection?
If you are in immediate danger, call 9-1-1 or the military police.  
When domestic abuse or violence takes place and a service member is involved, there are specific requirements about who should be contacted and where to request an order of protection. Requesting an order of protection depends on where the abuse took place and if the victim/offender is a civilian.
If BOTH the victim and offender are members of the military, then only a

Military Order of Protection

(MOP) may be requested,

If the victim has a CHILD with the offender, and EITHER parent is in the military, the victim may request an Order of Protection with the military OR through a state court.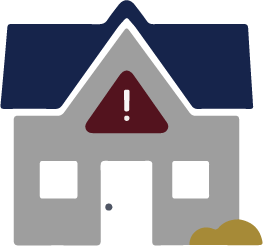 If the OFFENDER is a service member and the victim is a civilian AND the victim does not live on base, an Order of Protection may be requested through a state court.

 

If the VICTIM is a service member and the OFFENDER is a civilian, an Order of Protection may be requested through a state court.

 

If the abuse took place outside of the United States, and EITHER person is in the military, a MOP could be requested.
If you are in Arizona and need more information about filing a state order of protection visit – AZCrimeVictimHelp.org.
How do I request help with the military?
Victims
of domestic violence
who are service members or
live in military housing
may
make a report to
either
the
m
ilitary
police
or an on-base
Family Advocacy Program
(FAP)
.
Where a
victim reports domestic
violence
makes a difference as to
what actions can be taken and which type of report, a restricted or unrestricted report, will be made
.
Special considerations for both restricted and unrestricted reporting may need to be weighed.
What is the difference between unrestricted and restricted reporting?
There are options for how and when to report domestic violence if the offender is in the military. Understanding the difference may help inform decisions on how to proceed.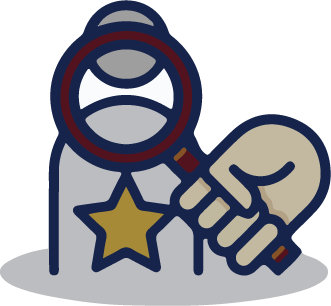 Restricted (Confidential) Reporting
Through a restricted report – made when domestic violence is reported to an on-base Family Advocacy Program, military law enforcement and command are not informed or involved.  
In a restricted report, 4 groups of professionals keep domestic violence confidential: 
Family Advocacy Program (FAP) clinicians, 

 

Chaplains, and

 

Healthcare providers.
Unrestricted (Non-Confidential) Reporting
An unrestricted report – made when reporting domestic violence to military police - informs law enforcement and the member's military command of the offender's actions. Moving forward with an unrestricted report means that law enforcement begins an investigation (this includes questioning the offender), command is notified, and victims may request a Military or Civilian Protective Order,
Are there times when a victim is not allowed to make a restricted report?
While a victim of domestic violence may want to only make a restricted report, there are situations where they are only able to file an unrestricted report. These are cases where: 
The victim is still at immediate risk of serious harm,

 

Cases where child abuse happened, and/or

 

It is required by law to report the incident to law enforcement and child protective services.
What are the risks or benefits to filing a restricted report over an unrestricted report?
The main difference between the two reports is who is made aware of the abuse. This may be its biggest benefit
,
or risk
,
depending on what the victim believes is best for them and their family.
Confidential

 

Access to medical and mental health services

 

Access to victim advocacy programs

 

Allows time to get legal advice

 

Control of personal information

 

Limits to who you can talk to about what happened

Established process to keep the offender accountable

 

Ability to request a Military Protective Order (MPO)

 

Access to legal services

 

Ability to request a transfer to a different unit or base

 

Evidence may be gathered to assist with an investigation
What if I tell someone outside of the Family Advocacy Program about the abuse?
Only conversations with the military chaplain (minister/religious leader), SAPR or SARC, healthcare personnel, or Special Victims' Counsel are privileged and confidential.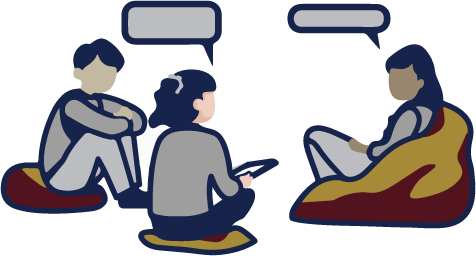 If a victim discloses information about the domestic violence they are experiencing to any military personnel (outside of FAP) an unrestricted report may be filed on their behalf and an investigation may take place.
What are the military consequences for domestic violence?
In situations where an unrestricted report of domestic violence is made, the offender's commander determines what type of consequence may happen. The offender's commander may take no action or they might select one or more of the following consequences:
A full investigation

Criminal charges

Restriction

Confinement

Demotion

Recommend for courts martial proceedings which could include - discharge from service, forfeiture of pay, imprisonment
If the

victim is in the military and the offender is a civilian

, it is

unlikely

the commanding officer

will be able

to

hold

the offender accountable since civilians do not follow the

Uniform C

ode of Military Justice

(UCMJ). However, the commander may prohibit the offender from entering the military base.
If the offender is found guilty, would the military remove their right to carry a gun?
Whether a domestic violence offender can retain their weapon is up to the discretion of the military command. If the offender is found guilty of domestic violence in a state or military court, the military may:  
Remove any firearms and ammunitions that were issued by the government, and

 

Suspend the offender's authority to access government-issued firearms and ammunition. 

 
This also applies to offenders who are not service members but are employees of the military.  A military protective order does not legally require guns to be removed.
What if I am overseas and need help with domestic abuse?
The Family Advocacy Program (FAP) provides services outside of the United States. A victim advocate is placed at every military installation where families are assigned.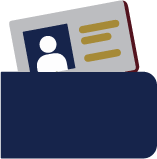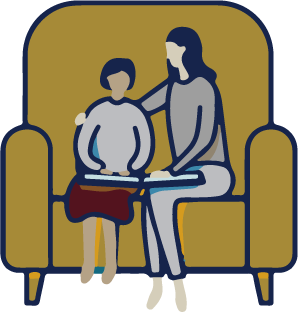 For cases where the offender is being relocated overseas, the military does not require the spouse to relocate with them. Typically, the military does not relocate service members with histories of domestic violence overseas because of the increased vulnerability and less access to resources.
For families that have already relocated overseas but feel at risk, they may request a return stateside through the Early Return of Dependents (ERD) program.